Should I Buy Or Lease a Chevy?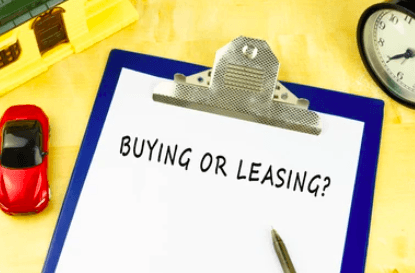 Are you asking yourself: "Should I buy or lease a new Chevy"? Both buying and leasing can be advantageous. That's why our Conklin Chevrolet Salina Finance Center proudly provides expert financial counsel to all Chevy shoppers near Manhattan. Keep reading to understand the pros and cons of buying vs. leasing a Chevy model with us in Salina.
Should I Buy or Lease a New Chevy Model?
Our seasoned Finance team is here to support each customer through every unique situation they find themselves in. Whether leasing or buying benefits you more is a main concern of ours, and the information below may help illuminate important aspects regarding each avenue's approach.
Chevy Buying Benefits
Upon purchasing in full or paying off your Chevy's loan, the vehicle is yours to keep
There's no penalty for exceeding mileage limits, as is the case with a lease agreement
You can drive an unlimited amount of miles each year
You can modify your vehicle in any way you'd like
You can capitalize on the benefits of selling your vehicle privately, selling it to us, or later trading it in to purchase a new or certified pre-owned Chevy vehicle
Chevy Leasing Benefits
Monthly lease payments are typically lower than monthly loan payments
Leasing a Chevrolet provides you with the chance to transition from cars more frequently and for less money
At the end of your lease, you'll have the option to start a new agreement or purchase your vehicle
Depending on your lease term, you'll likely be covered by a safeguarding Chevy manufacturer warranty for the duration of your lease
Explore New Chevy Specials & Offers
Learn More About Chevy Buying Vs. Leasing in Salina, KS
Curious to learn more about how buying or leasing a new or used Chevy benefits you? Get in touch with us online today to learn more about our new Chevy inventory and schedule a test drive of the Chevy that you've got your eye on. We can't wait to welcome you to our conveniently located Conklin Chevrolet Salina dealership, where we're passionate about inaugurating Manhattan customers into the Chevy family in Salina!